We had the mixed greensomes Mel & Pauline Glover trophy on Sunday and that ever competitive pairing of Mick Myatt & Sandra Bellis won with 34 points. Nigel & Jackie Phelps were second on 33 points and Mike & Sheila Turnock took third spot with 32 points. Well done to you all.
With windy weather potentially coming in I thought I should share with you a video I did some time ago on how to hit a low shot. This is a shot that I was fortunate to play a lot of where I played my golf as playing in the wind was a normal occurrence. It felt quite strange at times when we did not have any wind to play in. Playing a low shot is straight forward if you follow a few simple steps. I talk about it in my video but in summary, it is important you take a less lofted club and swing the club smoothly and easily. Quite often when we play in the wind we think we have to thrash it to get the ball away. It takes self-control to swing smoothly. Please watch the video and give me your feedback.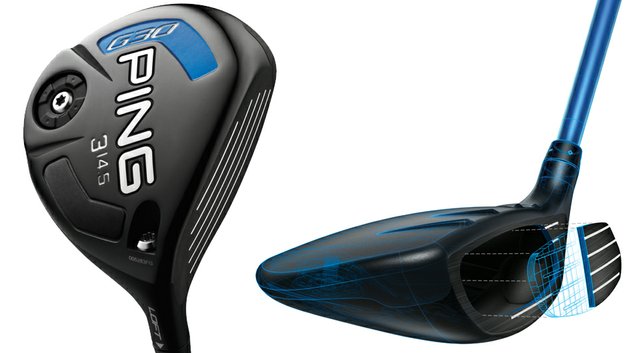 Do I need a 3 wood? This is a question that I am often asked. The reason I wanted to talk about it is because it directly relates to your golf swing and the speed of your swing. I swing a 3 wood at about 95mph and that means a 3 wood is of benefit to me as a golfer. People who have slower swing speeds may struggle with a 3 wood. One company worked this out a long time ago was PING. For lady golfers the loft of the 3 woods they sell is 18 degrees. The loft of a standard Men's PING G30 3 wood is 14.5 degrees. This can be adjusted up or down by 1 degree. PING know lady golfers swing the club slower so they made the 3 wood more lofted so lady golfers could still use a 3 wood. The real story is not whether or not you can use a 3 wood but what loft suits your swing and that is where custom fitting from a reputable source is invaluable in helping you improve your golf. We can help fine tune your clubs to help match your game. Every golfer is individual so it is important to get the best advice. Come into the pro shop and talk to one of the team who will be more than happy to offer you advice. With the our FlightScope monitor we can provide precise information that will give unbiased information about your golf. Click here to find out more, or to book a session click here.
A Real Customer Experience
Jacky Levinson
I just wanted to let you know how pleased I am with my new driver. I have just played in my first medal round at our new Club and came in nett level par with a gross 87, having managed to make 8 pars - mostly thanks to the extra distance (and confidence) I achieved with my drives. I am so pleased that we checked out what would suit me best with the launch monitor and that I didn't just blindly buy a new driver. Now I can't wait to play again - which is just how you should feel about golf!!!