Captain's Day
Captain's Day was held on Saturday and everything went without a hitch apart a bit of rain throughout some of the morning. I understand approximately £2000 was raised for Willen Hospice, which is fantastic. Willen Hospice is close to my heart as looked after my Father in his final few days and they are just outstanding.
Well the scoring on Captain's was very good considering the weather and one of the more successful golfers at the club won the day with 40 points and that was Phil Coumbe (pictured.) Phil just pipped one of my pupils Chris Yirrell on count back with Darran Valentine scoring 39 points to finish third. Well played guys! Interestingly Darran said to me that the rain was just his weather before he went out to play and he was right.
In other prizes Bryan Pratt won the longest drive on the 5th. I think he got over the hill.
Nearest the pin's were won by Paul Ellam on the 2nd, Dave Evans on the 9th and Ken Wilson on the 11th.
The team prizes were 1st Phil Coumbe, George Sadowski and Chris Newnham on 108 points. In 2nd were Scott Douglas, John Preston and Andy Lock on 102 points. 3rd spot was taken by Denis Elloitt, Julian Scarr and Jeremy Taylor on 101 points.
Our Lady Captain won the Ladies prize and John Reeds From Beds & County won the guests prize. Well done to all of the winners.
Chris Yirrell cuts his handicap & Matt Hill becomes Bedfordshire County Champion
The weekend was a great weekend for some people I am fortunate enough to coach. First of all Chris Yirrell came second in Captain's day and Chris had his handicap cut to 20. Well done Chris! Also Matt Hill won the Bedfordshire County Championship. The County Championship was played at Aspely Guise golf club where Matt scored 74, 71, 71 for a three round total of 216. Matt won by four shots from Paul Kirkwood.
Matt has been working very hard on his game this year. I have put a video of Matt pitching. The video was taken during a lesson we had in cooler conditions where we applied a few things to improve the strike and flight of his pitching. Please have a look at the video as it demonstrates very good pitching technique. At address his club is vertical and not leaning too far forward. This helps promote the bounce of the club which makes the shot easier to play. It also promotes the correct loft of the club. When playing the pitch shot please make sure your body is leaning towards the target and move your body through to the target when you strike the shot.
Matt is the third County Champion I have coached with Gavin Samuels and Graham Benson being the two other players. I have to say I enjoy coaching all levels of golfer for one simple reason. I love helping people. Improvement is all relative. I can coach a person that is just learning the game and helping them to get the ball off the ground is just as satisfying as a coach as it is having Matt win the County Championship. The smile on the face of the beginner is just fantastic.
Also so you are aware Matt and beginner both have to do the same thing to get the ball in the air and that is to hit down to the ground. I remember in 1998 I attended the PGA of Europe Teaching & Coaching conference where the World's leading coaches were speaking. One of the coaches was Bill Ferguson who you would not have heard of but he used to coach Colin Montgomerie before Denis Pugh took over. As a young eager coach I ask Bill Ferguson a complicated question with the room full of coaches. He said "you don't need to worry about that, just remember to make the ball go up you hit down and to make the ball go down you hit up, it's simple". Wise words for anyone who tops the ball.
Pro-Am
We have our Pro Am on Wednesday 20th August. To play in the event you need a team of three players and I will place you with one professional. The Professionals in the East region of the PGA come and play the event. It is one of the highlights on the calendar of the club and it is an event not to be missed. The format on the day is the best two scores out of the team of four that count, so it is a friendly format. If you would like to play please click to enter your team.
Callaway Demo Day
We also have a Callaway demo day on Tuesday 1st July from 2pm to 6pm. The full Callaway range will be on show where you will be able to have a go with something that might help you get that extra piece of distance you are after. There are only a limited number of spaces available If you would like to attend the event please click here to reserve a place.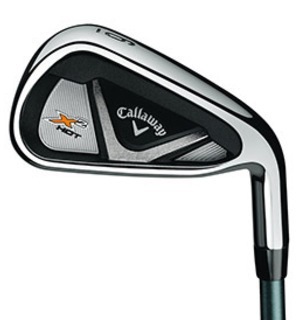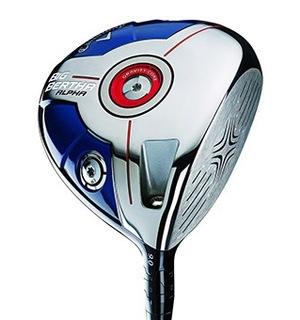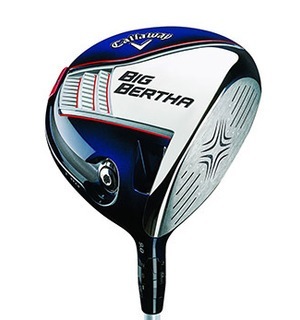 Click on the images above to find out more
On Sunday 22nd June four of our clubs members will be taking part in the 'Longest Day Golf Challenge' for Macmillan Cancer support. Colin Beesley, Graham Hazel, Dave Jones and Cpt. Chris Wynne are aiming to play 72 holes in one day, whilst raising as much money as possible in the process. Chris Wynne had the following to say "We're looking forward to the challenge although I don't think the magnitude of the task has sunk in yet. It's great that the club has supported us in attempting this challenge and having the backing of fellow members will give us that extra motivation when it gets tough in the afternoon".
Macmillan Cancer support provide a great service for those affected by cancer and have helped many close friends and family of our members so we encourage you to get behind the lads and help them reach their target. We have a sweepstake on their final score running in the shop and if you would like to donate then their just giving page link is: http://www.justgiving.com/BacktotheKuchar
They would also appreciate if members can keep an eye out for them on the day, wearing bright green trousers of course, and let them play through to give them the best chance of completing this gruelling challenge.
FREE Junior Lessons
We have FREE junior lessons on a Tuesday evenings from 5pm to 5.45pm and on Sundays from 11am to 12pm and 12pm to 1pm. If you know any youngsters that want to play golf then please inform them about our FREE lessons or bring them along. Please telephone 01525244815 to book a space.